Think, Talk, Do.
Empower society through citizen engagement and better governance
The Foundation identifies new ways to improve democratic processes and the role of culture in allowing them to flourish. We engage in constructive conversation with experts and citizens to form policy-oriented solutions, and drive them forward to ensure lasting change.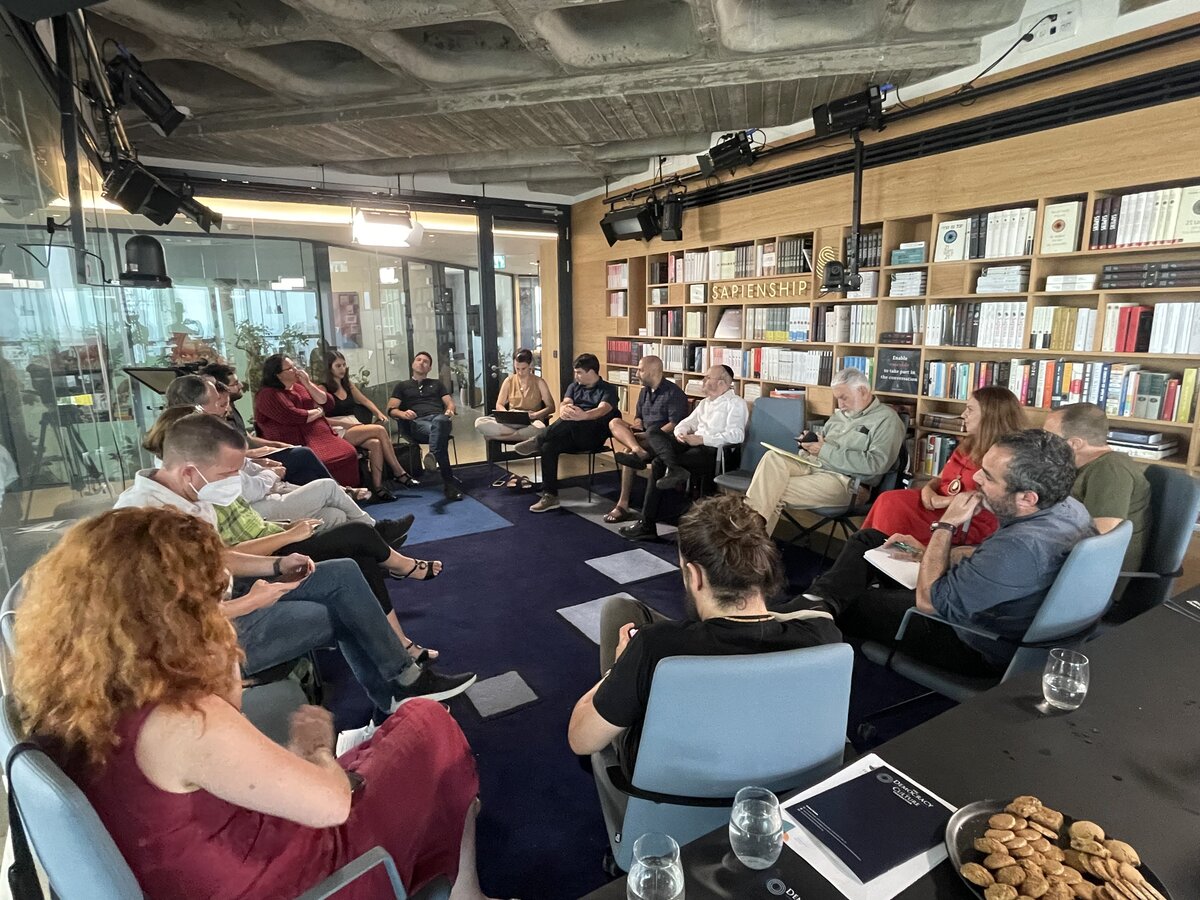 BUILDING BLOCKS FOR DEMOCRACY
WE HAVE JUST COMPLETED "BUILDING BLOCKS OF DEMOCRACY" ROUNDTABLES IN THE 5 CITIES (SYDNEY, SEOUL, WASHINGTON, BERLIN, TEL AVIV) AND ARE GEARING UP FOR PRESENTING THE POLICY RECOMMENDATION OUTCOMES AT THE 10TH ADF.
Our mission is to initiate a global exchange on the urgent ideas and initiatives to help the evolution of democracy, and to establish a global center of democracy. From April - July 2022, we will be running an international project designed to identify new strategies for addressing threats to democratic structures and processes and to outline new ways to make democracies more resilient in a rapidly changing world.
ATHENIAN CHARTER FOR BUSINESS
The need for the business community to adopt a new set of values and implement them with a new unique sense of purpose that will transcend all organizational levels and influence all actions, was the main subject of a roundtable convened by DCF and curated by McKinsey, under the title The Athenian Charter: A new ethos for global business. Attended by representatives of business organizations, businesspersons, politicians and experts the discussion centered on the aim to create a more equal, inclusive and sustainable world through the adoption of a new set of values by the business community.